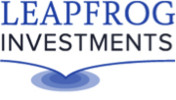 Not to be confused with the Carnegie Council
Global Ethics Fellows
, our colleagues at LeapFrog Investments, pioneers in the microinsurance space, have their own fellowship program. See the current class
here
, and details below on how you can apply on a rolling basis. LeapFrog founder Andrew Kuper is a former Carnegie Council program director.
Location: Mumbai, Johannesburg, Edinburgh, Sydney, Singapore
Global Fellows Program
LeapFrog offers a unique professional development opportunity to outstanding and entrepreneurial young leaders – a two year immersion in impact investing and frontier financial services.
LeapFrog Investments
LeapFrog is a $135m profit-with-purpose fund. We invest in companies that serve the next billion emerging consumers with insurance and other essential financial tools. LeapFrog's mission is to achieve robust financial returns from this vast untapped market, while providing 25 million low-income people with financial safety nets and springboards to escape poverty. LeapFrog's team of former CEOs, investment leaders and financial inclusion experts has attracted leading global banks, funds and reinsurers as investors.
In only three years, through its portfolio companies, LeapFrog has reached over 8.7 million people across six countries in Asia and Africa. The fund has been hailed by The New York Times, The Wall Street Journal, The Financial Times and numerous global leaders such as President Bill Clinton for opening up new frontiers for alternative investment and financial services.
The Role
Global Fellows help LeapFrog to source and execute exciting investment opportunities, to grow portfolio companies sustainably, and to expand the reach of insurance and other essential financial services in key emerging markets in Africa and Asia. Fellows will be based in offices in Johannesburg, Singapore, Mumbai, Edinburgh or Sydney – or situated with portfolio companies in other cities in Africa and Asia. 
Daily responsibilities include investment due diligence, industry analysis, day-to-day operations, financial modelling, and marketing and transaction support. There are also opportunities to work directly with prospective and current portfolio companies, helping their high-impact businesses grow and succeed.
LeapFrog provides Fellows with hands-on professional development opportunities, allowing them to hone their skills and develop their leadership capacity. Global Fellows work directly with and are mentored by LeapFrog Partners and Directors. In addition to pay, Fellows receive personal development grants for training, conferences and other capability-building experiences.
The Global Fellows Program offers two tracks: candidates without graduate degrees can apply for the Investment Associate role, while post-graduate Fellows are considered for the Investment Officer position. After two years, Fellows are considered for permanent employment with LeapFrog in management and leadership roles, or supported as they choose their next entrepreneurial or intrapreneurial leap. Whatever their journey and location, LeapFrog Fellows form a cohort of like-minded changemakers globally, collaboratively improving the world and markets around them.
Experience
Past and present Fellows have come from top tier private equity, investment banking, consulting, and legal backgrounds, have a relevant degree or advanced degree, and have demonstrated experience in financial modelling, business analysis or transaction development. They have shown deep commitment to social impact, emerging markets or entrepreneurship – and often all three. See profiles of our current Fellows on LeapFrog's team page at: http://www.leapfroginvest.com/lf/about/team
Applicants are likely to have:
Two to five years in private equity, insurance, investment banking, management consulting or similar fields
Degree or advanced degree in business, finance, economics, actuarial science or related field
Demonstrated excellence in financial modelling, business assessment, transaction development, or strategic analysis
Strong interpersonal and communication skills, both verbal and written
Experience in developing markets beneficial – particularly in Africa or Asia
Experience as an entrepreneur or in social entrepreneurship or impact investing beneficial
An entrepreneurial, can-do, and collaborative mindset – essential to thriving in LeapFrog's high-bandwidth, fast-moving and passionate team
An eagerness to travel internationally, with a spirit of adventure
      
 
Application
LeapFrog accepts applications on a rolling basis. If you want to be at the forefront of impact investing, work daily with global leaders to find and back innovative companies that expand the frontiers of financial inclusion, and apply your exceptional analytical and interpersonal skills to help change the lives of 25 million vulnerable people in Africa and Asia, please submit your application through http://leapfroginvest.simplicant.com.  Please include a CV and cover letter, directed to Joanne Tanchel.